Al Ahmadiah Contracting & Trading

For the past 45 years of its existence, Al Ahmadiah has been a dominant force in the UAE construction industry. Synonymous with quality and professional service, it is reputed and reliable for all types of construction work involving intricate designs, exacting standards and superior engineering skills.

Al Ahmadiah owns and directly operates its network of construction and other related services. It has an in-house electro-mechanical and plumbing installation service, workshop, wooden joinery shop and concrete block-making machine. Such technological facilities offord Al Ahmadiah to conduct its business operation, independently, enabling itself to achieve ease of co-ordination, economy of scale of operations, increased productivity and a high level of service efficiency.

Al Ahmadiah has been an integral part of more than a hundred prestigious public and private sector projects in the UAE. Wholly relying on local entrepreneurial and financial resources it has distinguished itself as a truly hundred percent indigenous firm, rendering contribution to the cause of economic development in the region.

Contact Details:
P.O.Box 2596
Dubai, United Arab Emirates
Tel: +971 4 3981999
Fax: +971 4 3983327

Timings:
Sat to Wed:8.00am to 5.30pm
Thursday:8.00am to 1.30pm
Website : www.alahmadiah.ae
Al Fajer Marine LLC

Al Fajer Marine LLC established in the year 2006 is one of the largest boat building Company in UAE. Our expertise and products includes Luxury Yacht's, Commercial boats & Fishing Boats.
Al Fajer Marine, Our NAME Is Our Strength.
Al Fajer Marine is a unique division of Al Fajer Group.
Our Management, along with the team of dedicated engineers & skilled workers, embodies the company's ethos of Integrity and Customer Care.
Customer satisfaction is our number one priority. We place particular emphasis and take time to get to know our customer needs. We insist on meeting our customer to understand their requirements and provide relevant advice.
Al Fajer Marine is housed in 20,000 Sq. Meter area with modern facilities and amenities for manufacturing fiberglass boat & Steel Trailer. It has dedicated specialized workers and technicians. Production unit divides the factory into sections such as Carpentry, Fibreglass, Finishing, Painting, Stainless Steel & Aluminium Welding, Electro-mechanical which are supervised by dedicated specialist and technicians for providing superior quality of production.
MAINTENANCE: We also undertake Repairs, Maintenances & Refurbishment on Boats. Anti fouling, Painting, Upholstery, Engine Service, MEP, Trailer Repairs, Wooden Flooring, Teak & Interior Repairs.
TRAILERS: We build Trailers for boat and custom made boat trailers.
Contact Details:
Tel: +971-43-235181
Fax: +971-43-235182
Mail: alfajermarinedxb@gmail.com
Timings:
Sat to Wed:8.00am to 5.30pm
Thursday:8.00am to 1.30pm
Website : www.alfajermarine.ae
Al Fajer Bunkering Services LLC

Since 1988, Al Fajer Bunkering Services Est. has performed commodities spot and term contracts for several partners and/or government bodies in the Middle East - North Africa region, and Indian sub-continent.

The company specializes in:

1. Crude Oil and Fuel Oil supply and trade.
2. Petrochemicals supply and trade.
3. Oil and oil products distribution.
4. Urea supply and trade.
Contact Details:
Tel: +971-04-2612677
Mail: info@alfajeroilgas.ae
Timings:
Sun to Thu:8.00am to 5.30pm
Website : www.alfajerbunkeringservices.com
Al Fajer Decoration LLC

Al Fajer Decoration LLC was established in 2015 providing international standards in production and wood works and structural steel fabrication under Al Fajer Group of companies.
Contact Details:
Tel: +971-04-338 3337
Fax: +971-04-331 4577
Email: fjd@fajerdecor.ae
Timings:
Sat to Thu:8.00am to 5.30pm
Website : www.alfajerdecor.ae
Al Fajer Facilities Management L.L.C

Al Fajer Facilities Management is a results driven company which is committed to lead the regional FM industry by delivering services and solutions that are driven by technology and sustainability to deliver the right solutions to clients.
We are recognised for our professional and reliable services across all aspects of facilities management including all engineering services (maintenance, electrical and plumbing services, environmental works including landscaping and pest control) as well as contract cleaning (from residential towers and communities to large-scale airports, shopping malls and hotels) and security services (retail & loss prevention, personal protection, man-guarding, receptionists as well as large-scale public events).
Contact Details:
Tel:+971-43-412000
Fax:+971-43-411112
Email: info@alfajerfm.com
Al Fajer Travel and Tourism

Established in December 1994, "Al Fajer Travel & Tourism" is a section of the Al Fajer Enterprises from Dubai, United Arab Emirates.
From 1995, we have been the General Sales agent of Royal Air Maroc in Dubai and the Northern Emirates. Our IATA BSP membership number is 86-2 7230 3 and we are proud to be the holder of various Airline's "Carrier Identification Plate", such as; Emirates Airlines, Egypt Air, Gulf Air, Singapore Airlines, Qatar Airways, Middle East Airlines, Royal Dutch Airline (KLM), Kuwait Airlines and Indian Airlines.
We established ourselves within the span of 1 year and gradually increasing sales annually until to date. Commitment, honesty and sincerity to work are the main ingredient of our success from which these are relied to our very owned experienced professional staff, having 5 to 15 year's experience in their respective field of expertise and rendering the highest level of quality service to our esteemed customers.
Travel and Tourism Activities:
We deal most of the major Airlines in Dubai and can effectively negotiate with them in terms of air ticket bookings and holiday packages worldwide. Our counter staffs are professionally experienced to assist you competitively with all your travel requirements ranging from Airfare Quotations, Hotel Accommodation, Car Rentals, Group Tour and Visa arrangement. Freight Services are still focused with in the organization providing their Sea and Air Freight operations, Clearing and Forwarding. Packing and Warehousing are the services rendered.
Contact Details:
Airport Road
Garhoud
P.O.Box : 25755
Dubai United Arab Emirates
Tel: + 971 04 2869499
Fax: + 971 04 3586798Mail: afttc@emirates.net.ae
Timings:
Sat to Thur: 9am to 6.30pm
Al Fajer Trading

Al Fajer Trading, a general trading unit of Al Fajer Group a fully nationally owned Company was established in the year 1978. It represents world renowned and reputed brand of products catering to the construction, printing and consumer sectors.
Contact Details:
Tel: +971-04-3332985
Fax: +971-04-3332981
Mail: info@fajerest.ae
Timings:
8.00am to 6.00pm
Website : www.fajerest.com
Al Fajer Information & Services

Pioneer in organising international exhibitions. Profile includes the Autumn Trade Fair, the Spring Trade Fair (both UFI Members), Tekno comprising Industrial Machinery, Machine Tools, WIRE, Moldex, Inter-Weld, Woodmex & Garmentex, Arabplast, Al Fares, Shipport, Transexpo, Paper Arabia and many more...
Contact Details:
Tel: +971-04-3406888
Fax: +971-04-3403608
Mail: alfajer@emirates.net.ae
Timings:
7.30am to 5.30pm
Engineering Works Foundation infrastructure (EWFI)

Established in September 2004, Engineering Works Foundation Infrastructure, carrying out activities in wrecking, digging, filling, dredging, piling, sewage, draining services, dewatering, compacting, and demolition. The company is aimed at targeting the private institutions of all the Emirates in U.A.E.

Main Activities:
Wrecking and demolition work Land digging, filling and leveling work Sand compacting and controlling work Piling and foundation contracting Canal dredging contracting Prefabricated concrete house contracting Sewage and draining services dewatering

Contact Us:
P.O.Box 111245
Dubai, United Arab Emirates
Tel: 04-3409022
Fax: 04-3408952
Email:ewfidpes@emirates.net.ae

Timings:
8.00am to 5.30pm

Website : www.alfajer.com
Al Fajer Properties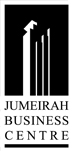 Al Fajer Properties has grown rapidly to become one of the key players in the property development market. Diverse Property projects have been a huge success for the company.
Contact Details:
Tel: +971-04-4542633
Fax: +971-04-4542611
Mail: Info@alfajerproperties.ae
Timings:
8.30am to 5.30pm
Website : www.alfajerproperties.ae
Bena Real Estate LLC

Bena Real Estate has grown to build and lease some of the finest premium properties in Dubai – both residential and commercial. Having earned the trust of its clients and a reputation for refinement and excellence, Bena Real Estate today is Dubai's premier real estate developer.

Over the years, Bena Real Estate has carved out a unique niche for itself by avoiding the commonplace and instead focusing on delivering extraordinary, client specific solutions ranging from high quality design and development to flexible leasing options and professional property management services. By blending the traditional beauty of Arabian architecture with modern styles and cutting edge technology, Bena Real Estate brings the best of both worlds to its tenants.

With a steadfast commitment to client servicing, Bena Real Estate creates sustainable value through understanding the changing needs of businesses and families so as to deliver the highest quality of service and the desired lifestyle. Whether tenants spend a few months in Dubai or a decade, every effort is made to ensure that each day of their stay is an unforgettable experience.

Contact Details:
Bena Real Estate LLC
Office No.510, 5 th Floor,
P.O.Box 12036, Al Fajer Complex,
Umm Hurair Road, Oud Metha,
Dubai, UAE
Tel: +97143513425
Fax:+97143514187
Mail: alfre@eim.ae
Lunar Electro

An Electro Mechanical Engineering & Contracting Company, based in Dubai since 1974 with a work force of highly experienced Engineers & Technicians enjoying an established position in the United Arab Emirates with their head office based in Dubai.

Lunar electro is a full fledged MEP contracting company proudly associated with projects like Jumeirah Beach Residence (JBR-5), Hotel Towers HO-1, BO-1, BO-3 and many other commercial, residential & Industrial complexes.

Contact Details:
P.O.Box: 1600
Dubai, UAE
Tel: + 971 04 3988950
Fax: +971 04 3988953
Mail: accounts1@lunar.ae
Timings:
8.00am to 5.30pm
Website : www.lunar.ae